Limo Bus Dallas Bar Guide
---
Bar hopping in Dallas? Check out these great bars! If you need some transportation see Dallas Limousine Service.
Parliament
2418 Allen St, Dallas, TX
One of the most well known bars in Dallas is Parliament, and upscale cocktail lounge on Allen St., right in the heart of Uptown. Their drink menu is fantastic, with so many selections it can be a little overwhelming, but don't worry - anything you order is going to be amazing! We recommend trying everything here, especially the Garden Gimlet!
Black Swan Saloon
2708 W Elm St, Dallas, TX
If you want amazing drinks and amazing service , check out Black Swan Saloon, a great casual bar. The bartenders at Black Swan are some of the best. Not sure what you want? Tell them to surprise you, whether it's with "something fruity" or "something with whiskey," and you'll be pleasantly surprised! Prices are reasonable, so you can't go wrong!
Grapevine Bar
3902 Maple Ave, Dallas, TX
The Grapevine Bar is the place in Dallas for live music and drinks. This great dive bar is super laid back, and there's plenty of beer to go around! Not to mention some pretty great cocktails! There's comfy seating inside and a beautiful patio area outside. Whether you're enjoying a show, playing pool, or just relaxing, you're going to love your time at Grapevine.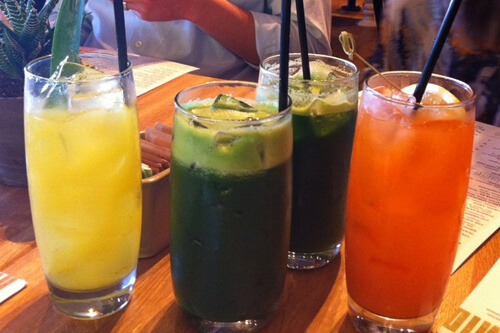 True Food Kitchen
8383 Preston Ctr Plz, Ste 100, Dallas, TX
True Food Kitchen is one our favorite restaurants. They have delicious food and a full bar. This is a great spot for brunch, whether you're enjoy the satisfying tofu burrito or a delicious muffin, it's a great start to the day. They have a good drink menu, and even offer a "Hangover RX" juice that's sure to get you feeling rejuvenated after a night out in Dallas!
Midnight Rambler
1530 Main St, Dallas, TX
Midnight Rambler is a classy cocktail joint with a great atmosphere. Open daily from 5PM to 2AM, this is a great drink spot any night of the week. We love the dark atmosphere here, and the cocktails are top-notch. The American Gothic, Rocks Off, and Asbury Park Swizzle are some of the best, but are just the beginning of their vast menu!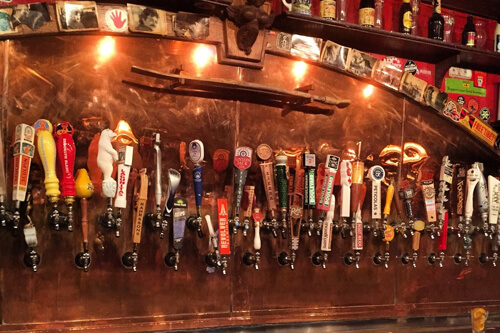 The Ginger Man
2718 Boll St, Dallas, TX
A staple in the Uptown bar scene, The Ginger Man has one of the best beer menus in the area - it's a seriously impressive menu! Draft, bottles, big bottles, ciders, seasonal brews - they have absolutely everything. 80 drafts, more than 100 bottles, there's nothing missing from their menu. Prices are good and the service is always friendly.