Fort Worth Car Service
---
Looking for a suitable transportation option for all your special events? Check our best fit of car options
Transportation services in Fort Worth
We have many vehicle options ready to provide great service in Fort Worth. Enjoy all our best options at very competitive rates throughout the DFW area. Come and enjoy a great experience.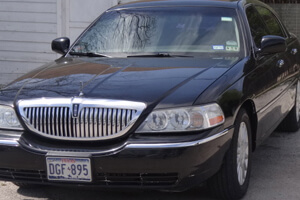 Black car service
Our car service in Fort Worth is ideal for executive airport transfers. Our professional drivers are ready to take you on your business trip so you can be on time at the Dallas Fort Worth international airport.Get you car service today!
Safe vehicles serving
Our lovely car amenities guarantee a wonderful time while you're on your corporate travel. Our services offer multiple stops at texas locations, and if you need limo service to use by hours and then a one-way transfer trip, we also provide hybrid pricing.
Don't waste any more time with multiple companies! Our black car will deal with all your needs
Hey Fort Worth, TX! We know that there are many things to do in this great city, and we want to give what our clients deserve: the best transportation alternatives. We are here to offer you the most fantastic car services for all your events. Please come here and check out our huge fleet of rides. We're deeply sure that you'll find your dreamy car and you can have it at a very reasonable price. Fort Worth, come here and have your next special event with us.
The best black car limo rates are here! We are ready for any event you have in mind, such as round trips, city tours, or family trips to the DFW airport limo. We also offer lovely limousine service for any pleasure event you have any time soon. Simply let us know your plans, and we'll be there for you.
The most extraordinary car service and limo service at Fort Worth
We're sure you'll feel delighted inside our black car service. We're easily determined to be your best transportation partner whenever you need us. We count on a large team of courteous drivers ready to provide suggestions or answer any questions you have in mind. Our professional chauffeur will use GPS to take you to your final destination as soon as possible. A black car is the fastest and cheaper option in greater Fort Worth. In case you need valet service you are at the correct place.
Our DFW limo service is a unique opportunity to enjoy a wonderful time and relax with all your closest mates. Inside our limousine, you'll find the most excellent amenities you have ever seen, including the ultimate sound system, neon lights, a fully equipped beverage bar, and great tinted windows so you can have all the privacy you and your group are looking for. If you enjoy that everyone's look is on you, the only thing you need to do is to call us now! We service Fort Worth and its surrounding cities.
A car service is the most elegant way to get to any international airport, especially to the Fort Worth international airport! Nothing's nicer than visiting somewhere new and being surrounded by your loved ones. Still, everything must be perfect on such a unique experience, and there's only one way to succeed: with a trustable car service. Dallas Love Field airport is a huge place! With our excellent transportation services, all your airport transfers are covered. We'll leave you at the correct gate so you can arrive at your departure on time. Our black car experience is the proper way to start your pleasure trip.
We are ready for your wedding day! Our limousine service has covered many weddings all over Dallas, Fort Worth, and the happy couple enjoys it very much! If something can turn that day into magical, it would be a good-looking limo service! Let us deal with all the stressful parts of your big day. Our car service will deal with your guests transportation, and all of them will arrive on time. Remember our black car service comes included with a well-dressed driver. If you want, we can also cover your wedding party! We also count on great bus options so that we can take you to any bar in Fort Worth, TX. Just let us know your favorite bus type, and that would do it.
Other vehicle options
Charter buses
Shuttle buses
Mini buses
Party buses
Hummer limo

Services

Major events transportation
Sporting events transportation
Valet service
Executive airport transfers
Corporate travel transportation

Reach us today to any of our corporate accounts! Our black car representatives are ready to set you up on a very nice deal. Our simple software will provide an instant price for our black car. Our offer has no minimum hours and tax included! No worries, we'll charge fuel. Our black car limo rates are highly valued. Many Dallas-Fort Worth companies are typically covered with empty promises, but here you will feel that you are the boss. Come and check our last customer reviews that position our services as one of the most loyal ones.